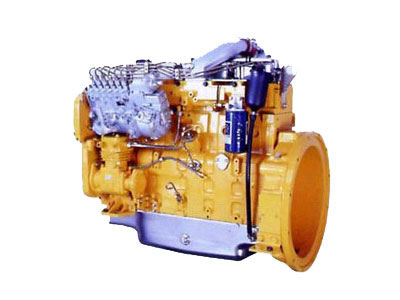 D9 Diesel Engine
On the basis of 6114 Diesel Engine, redesign the main components in an optimized way and follow the advantages of 6114 Diesel Engine, D9 Diesel Engine, with a larger horsepower and stronger digging power, is an ideal auxiliary power of medium & heavy 50 Shovel Loaders.
Good Reliability
With a designed horsepower of 400hp,an actual application power of 260-350hp and large safety allowance, the engine is more reliable.
Good Economy
D9 Diesel Engine has a minimum fuel consumption of 195g/kW.h. Additionally, it also adopts piston oil cooling technology and alloy bainite cylinder liner, has a lower consumption of engine oil and is economical in use.
Main Technical Parameters of D9 Diesel Engine
| | |
| --- | --- |
| Representative Model | D9-220 |
| Type | In-line, Four-Stroke, Water-Cooling, Direct-Injection |
| Fuel System | Mechanical in-line Pump, Electric-Control High-Pressure Common-Rail |
| Bore × Stroke (mm) | 114×144 |
| Rated Power (kW) | 160 |
| Rated Speed (t/min) | 2200 |
| Fuel Consumption Rate@ Rated Condition (g/kW.h) | 215 |
| Minimum Fuel Consumption Rate @ Full-Load (g/kW.h) | ≤195 |
| Noise (dB(A)) | ≤98 |
| Smoke (FSN) | ≤2.0 |
| Overhaul Period | ≥8000h |