Diesel Engine SC11CB(C6121)
SC11CB(C6121) Product Features High Reliability
The consummate design of parts and the whole unit implements the idea of high reliability, long service life, common life for key parts and the whole unit, and highly reliable and endurable rubbing pairs. As indicated by statistical data about actual application, the average failure period of loaders and bulldozers is above 4,000 hours and their overhaul period is greater than 10,000 hours.
Broad Overseas Market
The global sales amount of SC11CB (C6121) series engine is more than 1 million. It has large number of loyal users abroad. In recent years many exported loaders and bulldozers from China have been equipped with this engine. This engine has a very vast prospect in the overseas market.
Emission-Related Technology Upgrade
Reaching Euro II emission with the State certification; meeting Tier1 and Trier2 emission requirements, with the TUV certification.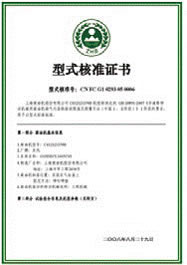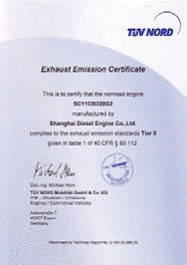 Performance Upgrade
It further reduces fuel consumption by 5~10%.
Configuration Upgrade
The parts are 100% metricated. Compared with the C6121 engine, the upgraded SC11CB engine maintains the consistent overall installation dimensions and the consistent interchangeable peripheral quick-wearing parts, and may be metricated by screws, easy for user to use pumps and nozzles with large quantity and large area. Its spare parts and accessories can be found anywhere and its air passage on the cylinder cover, camshaft molded lines and combustor have all been improved.
Technical Parameters Power Range: 184~320 PS
Model
Unit
EURO Ⅱ
SC11
CB
184G
2B1
SC11
CB
195G
2B1
SC11
CB
210G
2B1
SC11
CB
220G
2B1
SC11
CB
240.1G
2B1
SC11
CB
250G
2B1
SC11
CB
270G
2
SC11
CB
290G
2
SC11
CB
305G
2
SC11
CB
320.1G
2
Engine Type


Direct Injection, Straight-Line, Water-Cooling Cylinder Liner, Six-In-Line, Four-Stroke
Intake Mode


Charging
Charge Inter-Cooling
Cylinder Bore ×Stroke
mm×mm
120.65×152.4
Total Displacement
L
10.45
Compression Ratio


16.5:1
Standard Power/Rated Rotate Speed
kW/r/min
135/
1850
143/
2200
155/
2200
162/
2200
175/
2200
187/
2200
200/
2200
213/
2200
224/
2200
235/
2100
Fuel Consumption at Standard Working Condition
g/kW.H
≤220
Max. Torque/Rotate Speed
N.m/r/min
843/
1300
748/
1400
807/
1400
844/
1400
950/
1400
969/
1400
1050/
1500
1250/
1400
1192/
1400
1390/
1400
Noise
db(A)
≤99
Overall Dimensions
mm
1394 (Length) × 828 (Width) × 1521 (Height)
1422( L )×935( W )×1618( H )
Weight
kg
960